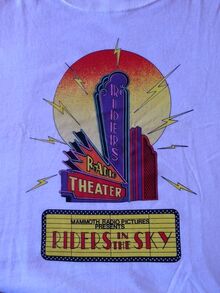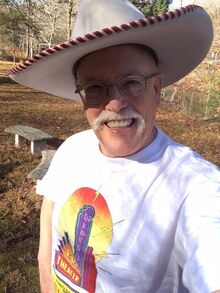 The Official Riders Radio Theater T-Shirt was the first official piece of merchandise to be based on the series outside of the album. During RRT's original run, the shirt could be ordered through Too Slim's Mercantile or if Riders In The Sky read a fan submitted letter over the air. In 2016, due to the popularity of the weekly re-release of Riders Radio Theater, the shirt was once again available for purchase for a limited time.
Ad blocker interference detected!
Wikia is a free-to-use site that makes money from advertising. We have a modified experience for viewers using ad blockers

Wikia is not accessible if you've made further modifications. Remove the custom ad blocker rule(s) and the page will load as expected.